Shanghai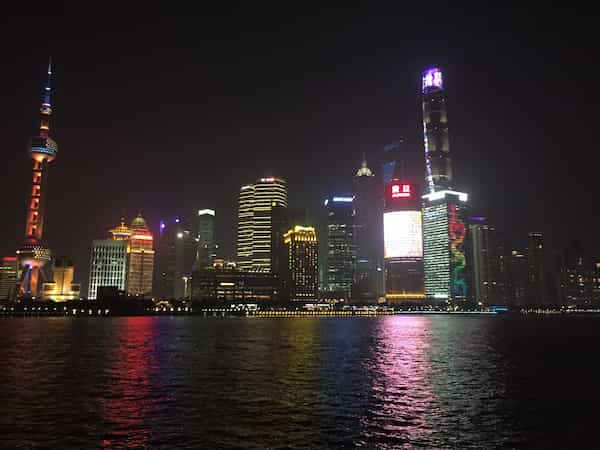 Hi, I'm Harry. I went to Shanghai before COVID-19. I recommend you sightseeing places in Shanghai if you go to it. Shanghai is the second biggest city in China also people who live in Shanghai speak Chinese and English except local place. I stayed a hotel far from center. But they couldn't speak English so you should use translator when you are trouble or anything. It's for seasons in Shanghai so it's a best season from March to May and from September to November taking a trip.
Just be careful when you go to China. Because Government of China eliminates some app like twitter, Instagram, Google, Google map and Facebook. So you can't use these app in China. Therefore you should download the map in Google map before you leave your country or use other apps for going to China.
I'm not sure why I could use these app in China when I rent a pocket Wi-fi in Japan.
How to go from Shanghai Pudong International Airport(PVG) to center of city
You can choose 4 things to go to center of city.
1 Linear Motor Car: You can easily to go to center but you have to change the train at Longyang Road station
2 Subway
3 Airport bus
4 Tax
What is a popular food in Shanghai?
I think popular foods are the Soup Dumpling, Shanghai Crab, Soy-Braised Pork and Shanghai Yakisoba.
This crab almost eat from end of September to February. But some restaurant grow up these crabs by themselves so you can eat it whenever.
This pork is a little sweet and spicy. But it's so good if you eat it with rice.
The soup dumpling is good too. I recommend you a restaurant later.
Shanghai Yakisoba is so good. It has Yakisoba in Japan too but Shanghai Yakisoba is different from Japan. Japanese Yakisoba uses thin noodles and many vegetables. But Shanghai Yakisoba uses thick noodles, few vegetable and Chinese soy sauce.
You should try these popular food in Shanghai
The Bund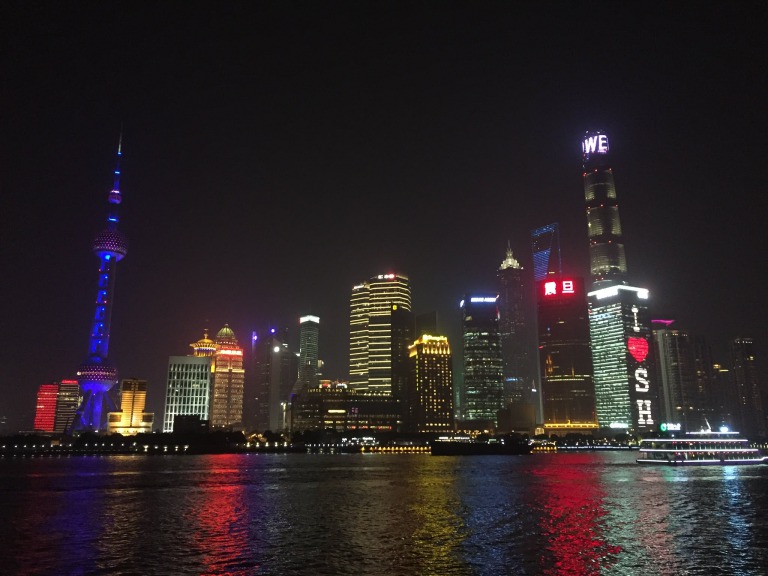 The Bund is one of the place to see a night view in Shanghai. You can take a small ship if you want to see this view close than here. There are many place which you go shopping near this place. So it's always crowded with people.
Huangpu River Cruise
The most cheapest price is 120 yen(19 dollars) depend on the season also if you want to eat something like tea and snacks in the ship, you have to pay more. Also you can eat buffet style food in the ship. I put URL if you are interested in this river cruise. You can book the river cruise from here but it has only Chinese site since you should use translator.
URL: http://hpjyl.com/
Yuyuan Garden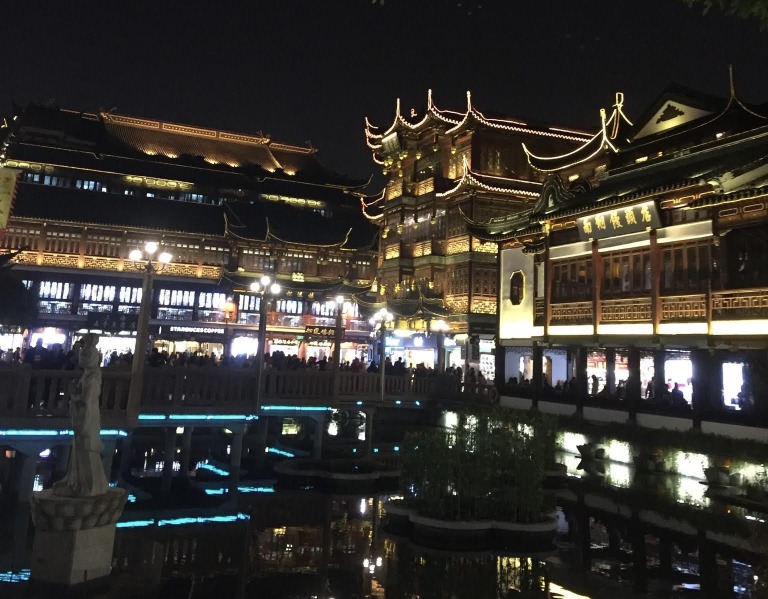 This is a beautiful garden and it have many shop to eat food near this garden. This garden has long history over 450 years. Also it has free area and need fee area.
You can go to this garden in the daytime but I recommend you at night since this garden is so beautiful at night than daytime but it often crowed with people. So you may be tired to walk.
And it has souvenir shop near here so you can get nice goods for your friends and family.
The Soup Dumpling
The soup dumping is the most famous food in Shanghai. I went 南翔饅頭店 near Yuyan garden. It was so delicious. Always it's crowed to buy it in front of the shop. Try to eat it if you go to Shanghai.
This shop has restaurant second and third floor. It can eat the soup dumpling for $6 also can use credit card too.
Shanghai Disneyland Park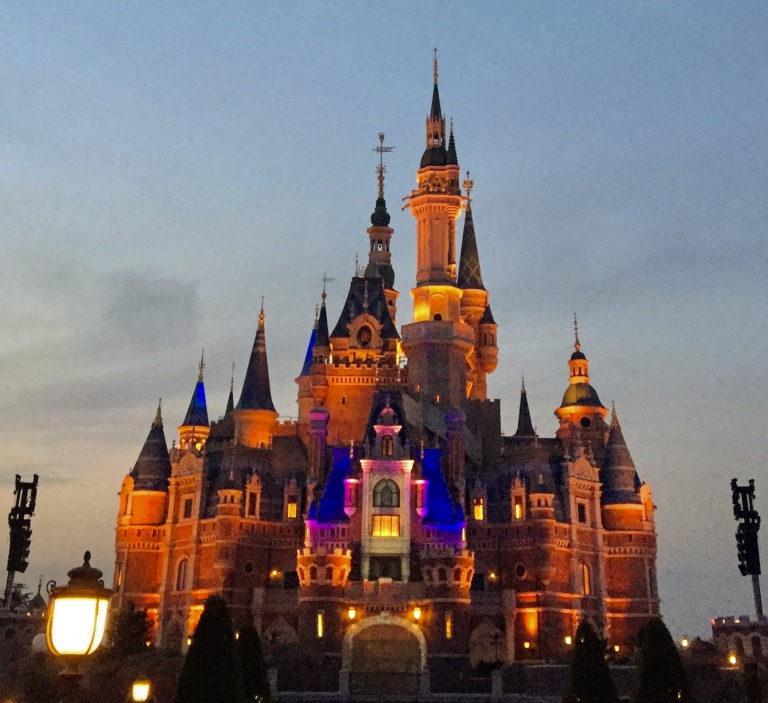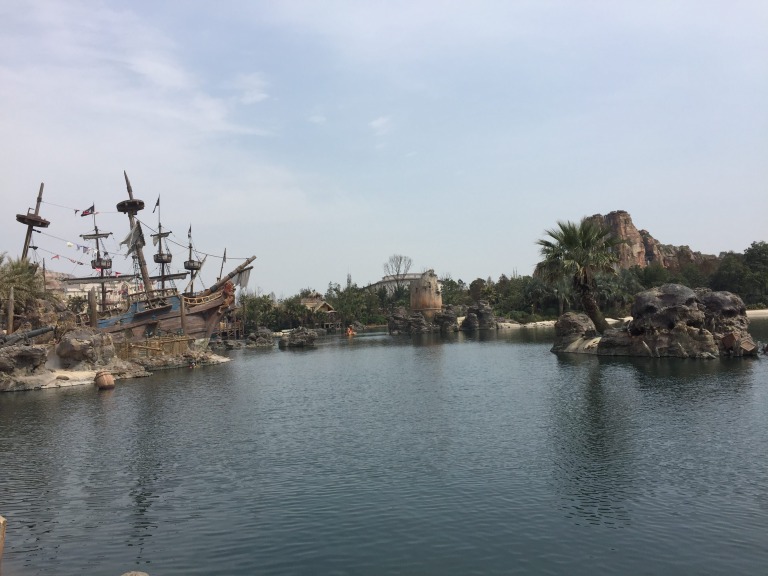 Shanghai Disneyland Park is the first Disney theme park in mainland China, There are six themed lands in the park. It has attraction which you can't get experience other Disneyland. It's a little far from the city of center. You can use a train, a bus, and a taxi to go to Disneyland.
A theme park ticket has three types. It is an Early bird combo, a Parent-Child Bundle Ticket including park dining coupon, Disney Dream Day Package
First one books early and one-day ticket 10 days in advance also it has three types fee, Regular, Regular Plus and Peak. Regular fee is 375 yen (about $60) for adult and 266 yen (about $42) for others. Regular Plus fee is 485 yen (about $77) for adult and 348 yen (about $55) for others.. Peak fee is 599 yen (about $95) for adult and 434 yen (about $69) for others.
Second one is entrance fee and two adults and one child or one adult and one child (each ticket includes 5 dining coupons). One adult and one child are 633 yen (about $104) and two parents and one child are 1098 yen (about $173) also definition of child is 3 to 11 years old or 1.0m (about 3 feet 3 inches) to 1.4m (about 4 feet 7 inches). Under 1.0 (about 3 feet 3 inches) of child is free.
Last one is entrance one-day ticket and Disney Premier Access set of 6 bundles. It can enter  the Disney Premier Access Entrance at the attraction or the reserved area at the entertainment.
Please check it https://www.shanghaidisneyresort.com/en/
Oriental Pearl Tower
This tower is the most poplar tower in Shanghai. It has for type of ticket. First, Sky Walking Standard Package is basic ticket. Second is Sky Walking Superior Package. You can go to Top of tower. Third is Sky Walking Value Package. It similar first one but it can see show. Last one is restaurant. You can eat Lunch and dinner in this tower. This tower is always crowded so you should book online. Also it has shopping mall near this tower.
Open: 8 am to 9:30 pm
 ifc Mall Shanghai
It has many shops to buy cloth, eat food and anything. But almost high brand shops like HERMES, Dior and LOUIS VUITTON. And it has a hotel top of this mall too.
Qibao Ancient Town
This town is water town like Venice. It can go from center of shanghai for 30 minutes by subway but it has other water town far from Shanghai but this town is close. This town has restaurant and souvenir shops too also you can enjoy Chinese tea, sweet bun candy apple and fermented tofu too.
Reference
上海遨游游船有限公司(2010), Shanghai Disney Resort