English Class with WordPress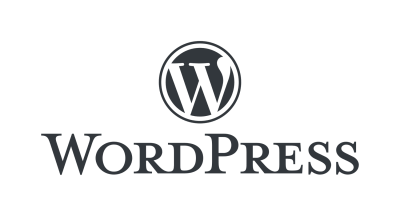 I made the site for English class with WordPress. I explain what it has features also I used a comprehensive layout file from Adobe XD.
This URL is the site which I'm about to explain also this site is in Japanese. xd652589.wp.xdomain.jp
ID : engress
Password: engresspass
Top

First, I used Advanced Custom fields to fix the three pictures easily in line where the background is dark blue. It can change a titles, a pictures, an occupations, a name and an success story. 
Second, I created Accordion Menus the place that have the "+" button and the "-" button. It can open the page by pushing the "+" button. It also shows detail about this page. 
Finally, I created the posts list that it has a category, a title, a picture and a date in new order on left side. Also I created a news list which has data and title in new order too.
Price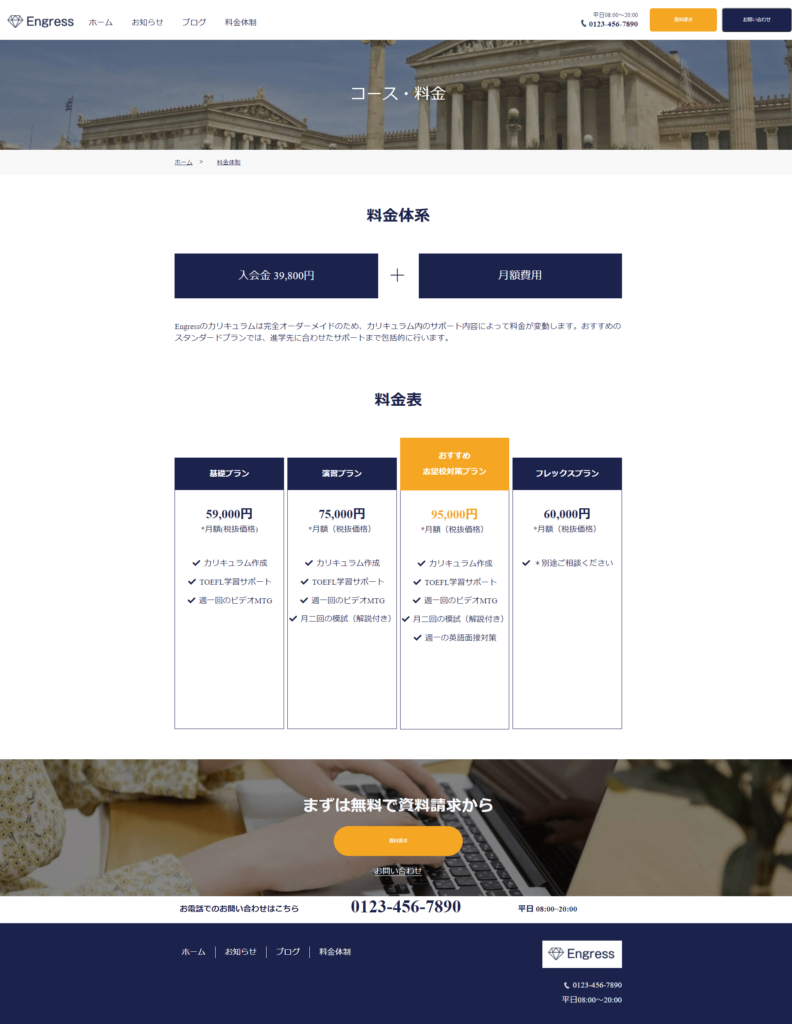 I created the center part of the price list to change easily for the editors. If you change the screen size, it can be scrolled sideways.
Archive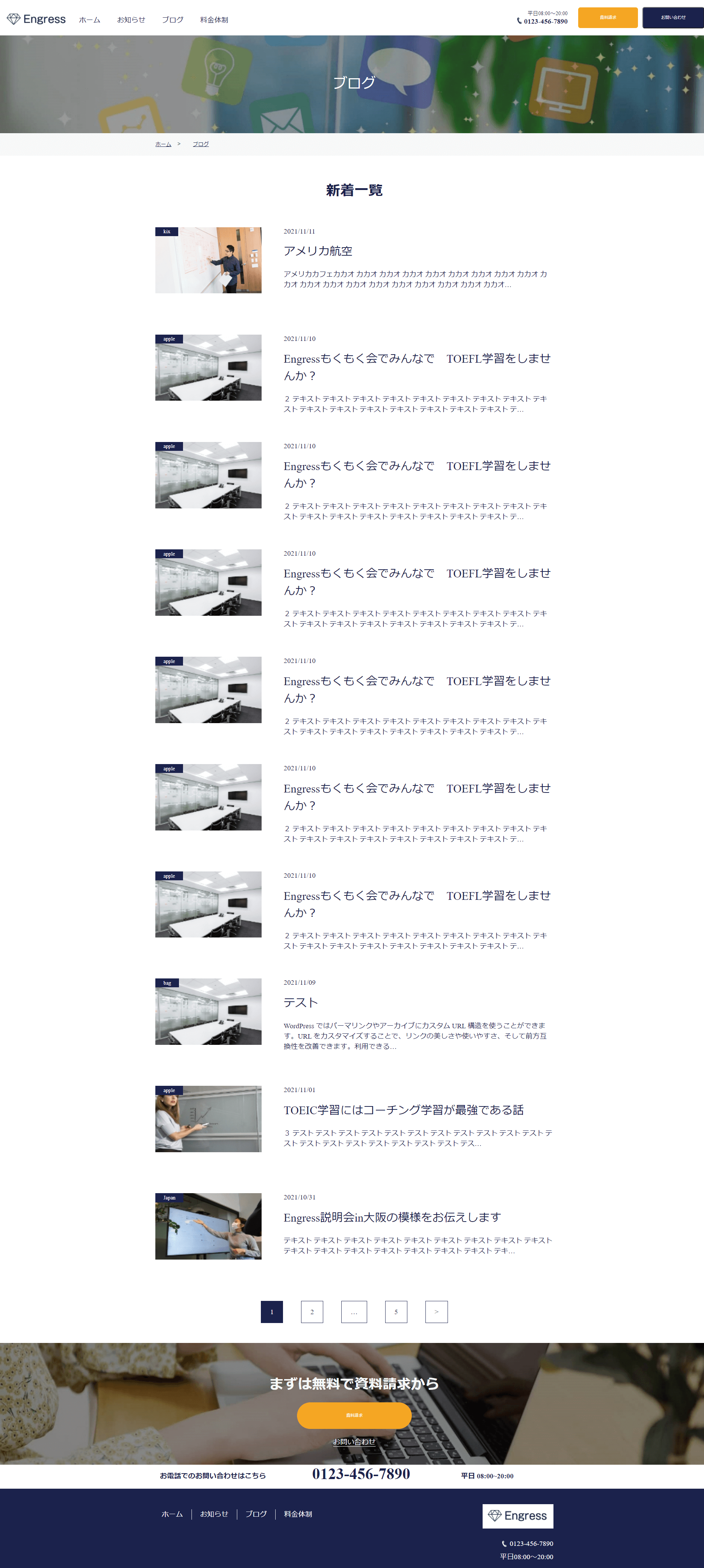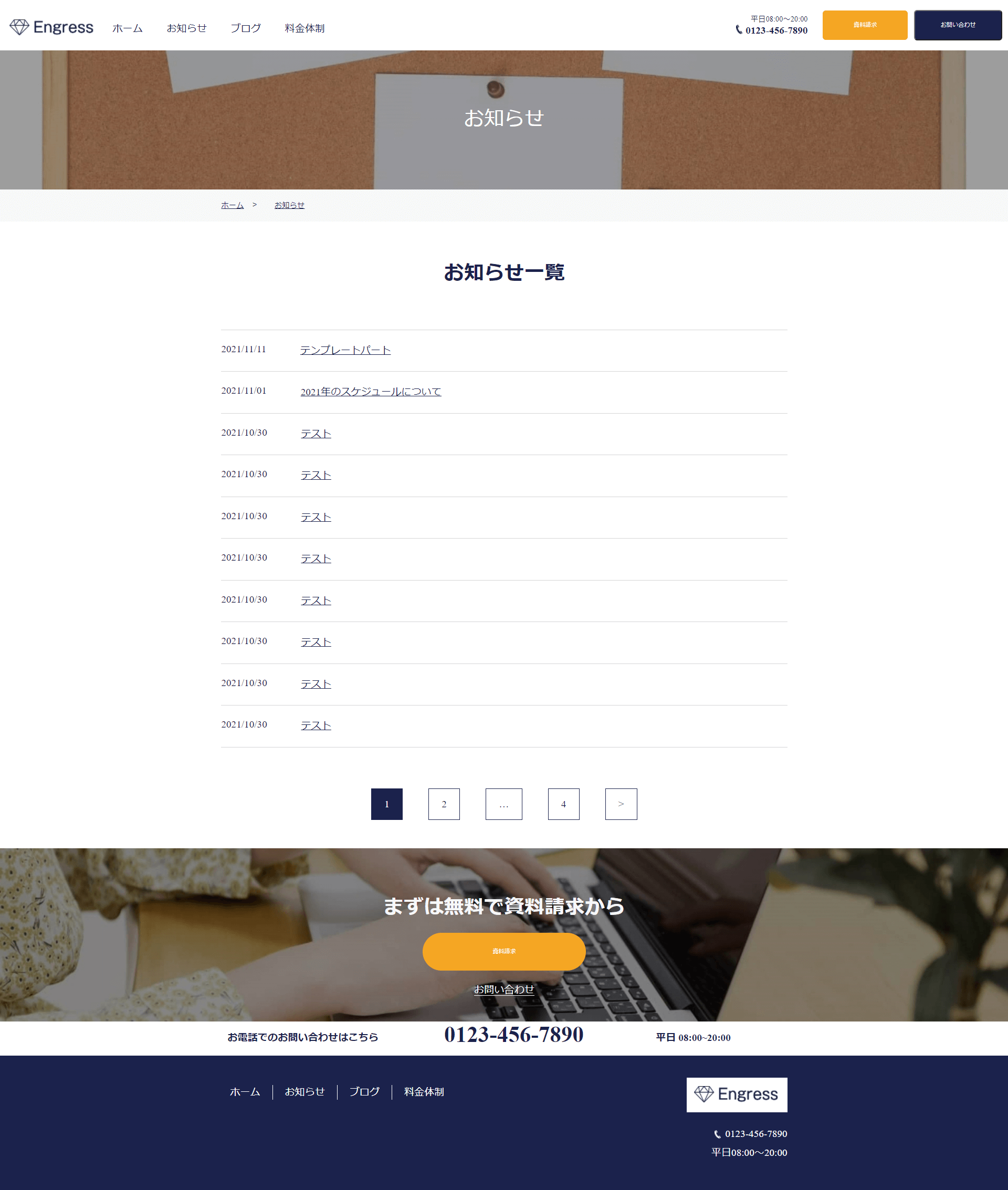 I created a post list of the blog and news in order from new to old. It can change the date in the row; (ex. month/day/year). I created the pagination as well. Also, it can vary the number of pages displayed on one page.
Archive-detail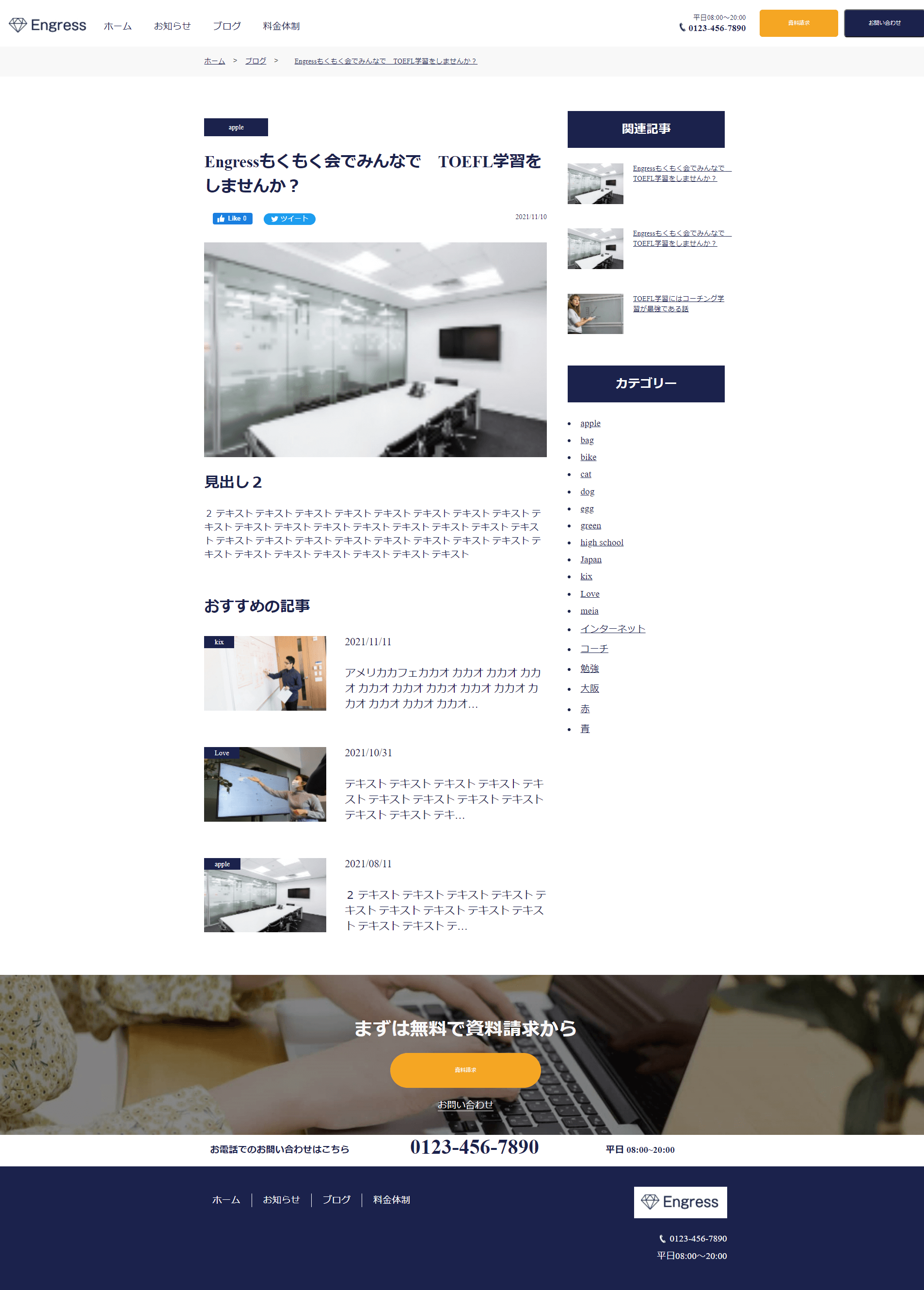 I created this page detail, breadcrumb, a social media button. This button is like Facebook, twitter, and others. Followed by related article, category, and recommendation article. Additionally, it shows the recommendation article if the editor chooses the specific category.
Contact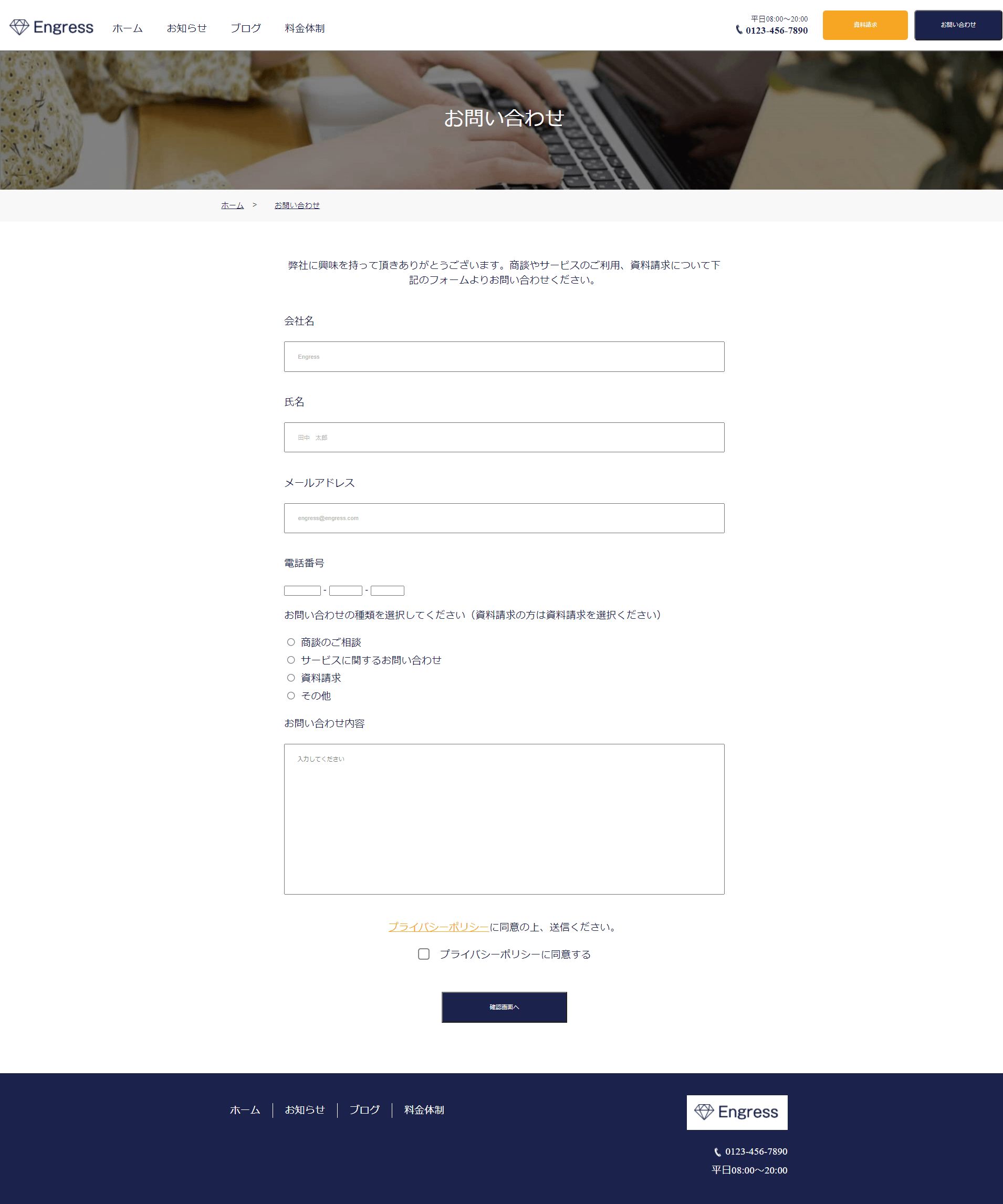 It can type the name, email, message, and phone number. Additionally, it will show the message "Please meet the form" if you don't meet it. Furthermore, I can set a phone number form and automatically send messages for the sender and the editor to confirm the message.