COVID-TEST in JFK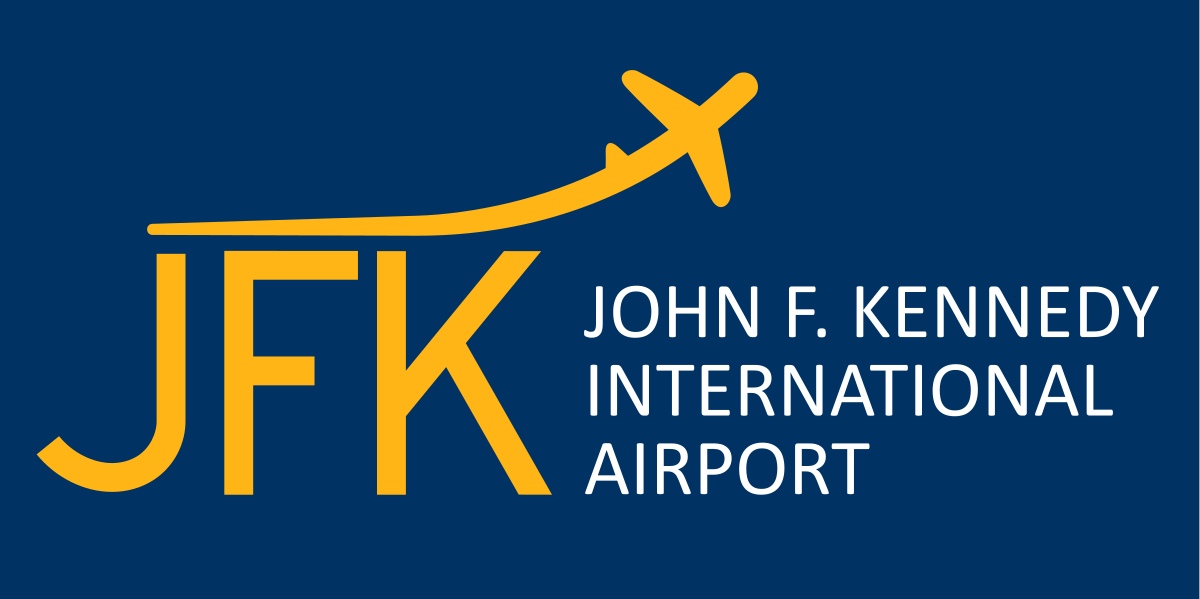 You need a COVID-TEST if you travel to another country from NEW YORK. So, I'll introduce where you can get the specific document to go to Japan in JFK airport.
You don't need a reservation, but you have to type your information like your name, date of birth, gender, Nationality, Document Type, Document Number, Race, Ethnicity, Email, Phone number, Address, Country and Select Service when you arrive. Therefore, I recommend you make the reservation online. You can book it from here. And you don't get a message from this company anymore if you make a reservation online.
Adams Health Services which I used uses the Biomeme SARS-CoV-2 Real Time RT-PCR test
Place: Terminal 1, Departures Level (Pre-Security) near B counter
URL: https://adamshealthservices.com/
Phone number: (917) 992-4645
BUSINESS DAY
8:00am to 11:00 pm, EVERYDAY
Price
| | |
| --- | --- |
| Test Name | Test Price |
| Antigen Test (Less than 1 hour) | $179.0 |
| Express PCR Test (1 hour) | $220.0 |
Cash or Credit Card
I received my result in about an hour when I took a express PCR Test.
How to go(By Air-Train)
First, it leaves at terminal 1, as you see the scene in this picture when you enter the airport.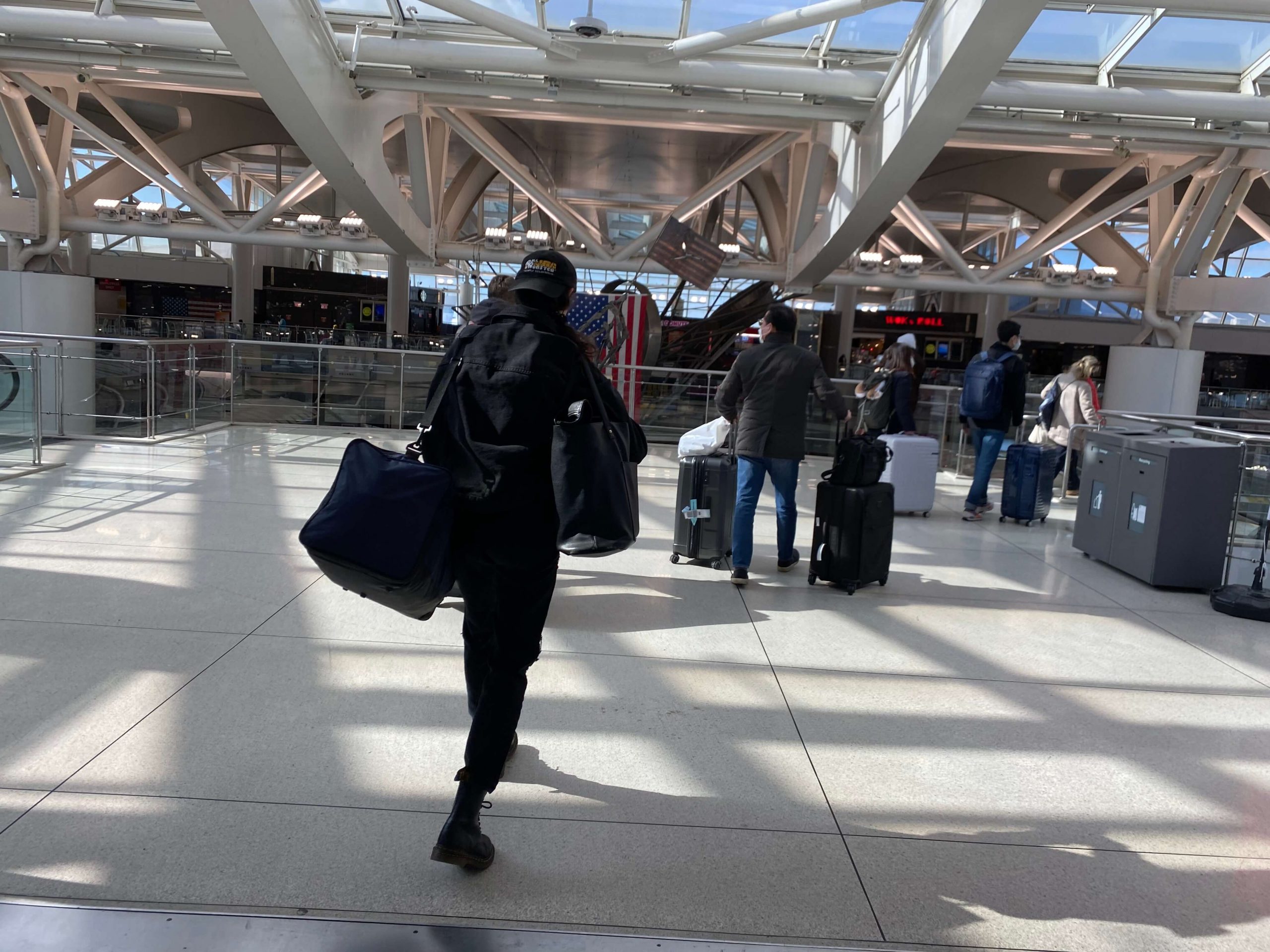 You go straight to B counter. Now it's near C counter when you leave the escalator.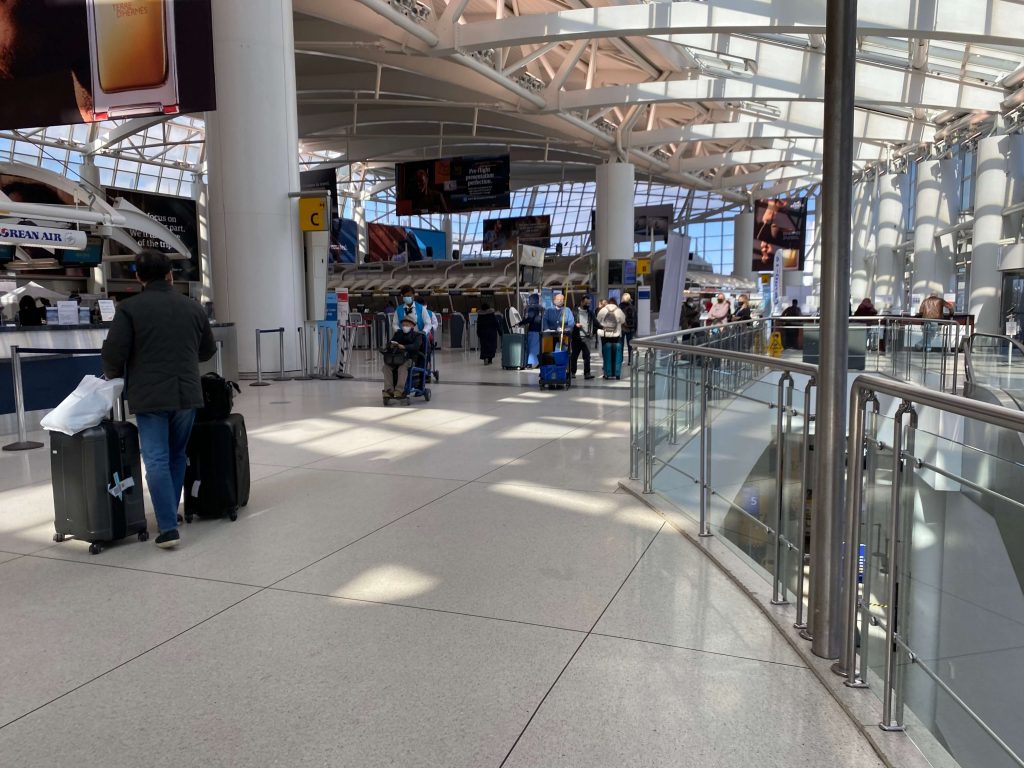 And then you can see the counter.
You must scan the QR code if you didn't make the reservation online before going to the counter. You show your ID and pay the fee for COVID-TEST in CASH, or CREDIT CARD, including the person who took the reservation online. This is because the reservation can be taken online, it can't be paid for online. A fee also has to be paid at the counter.
The staff asked me "Where will you go?" and "What time is your flight?"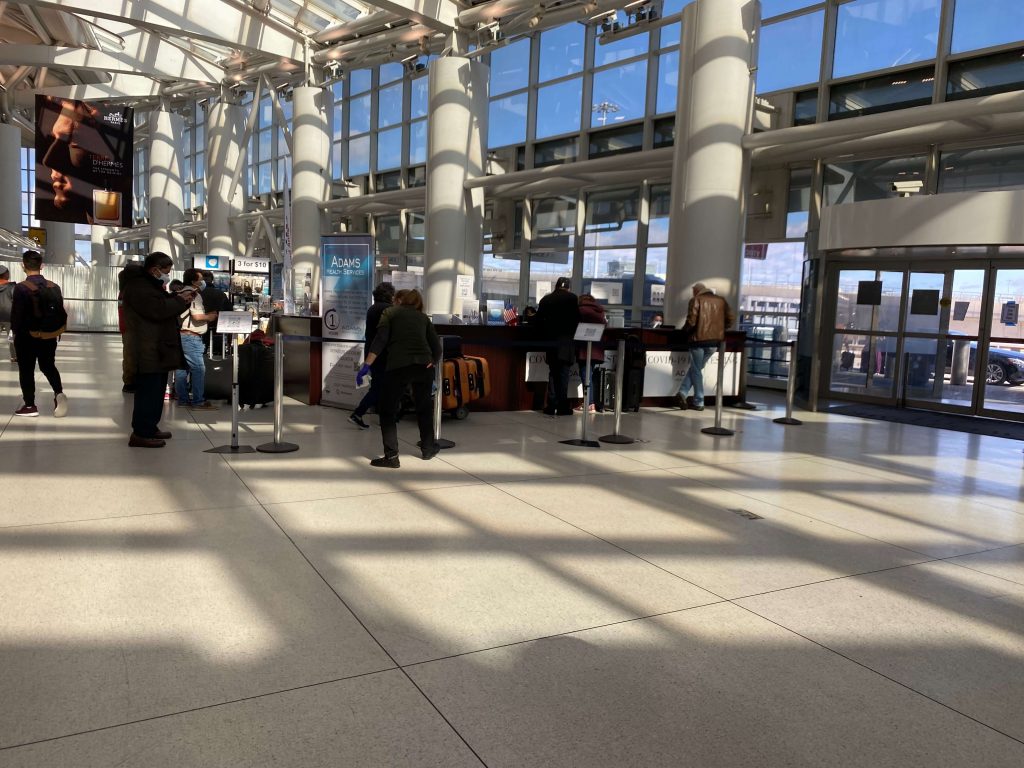 You go to the tent after paying, as demonstrated in this picture. You can take a test in the tent which is near the counter.
Before you take a test, you must give a specific document to the staff if you're going to Japan. Also you have to write Date of issue, Name, Passport Number, Nationality, Date of Birth and sex to a specific document by yourself before give it the staff. I'm unsure if the staff will give this document if you don't already have it. So, it's better to bring it just in case. But you try to ask the staff at the counter which you payed when you forgot a document.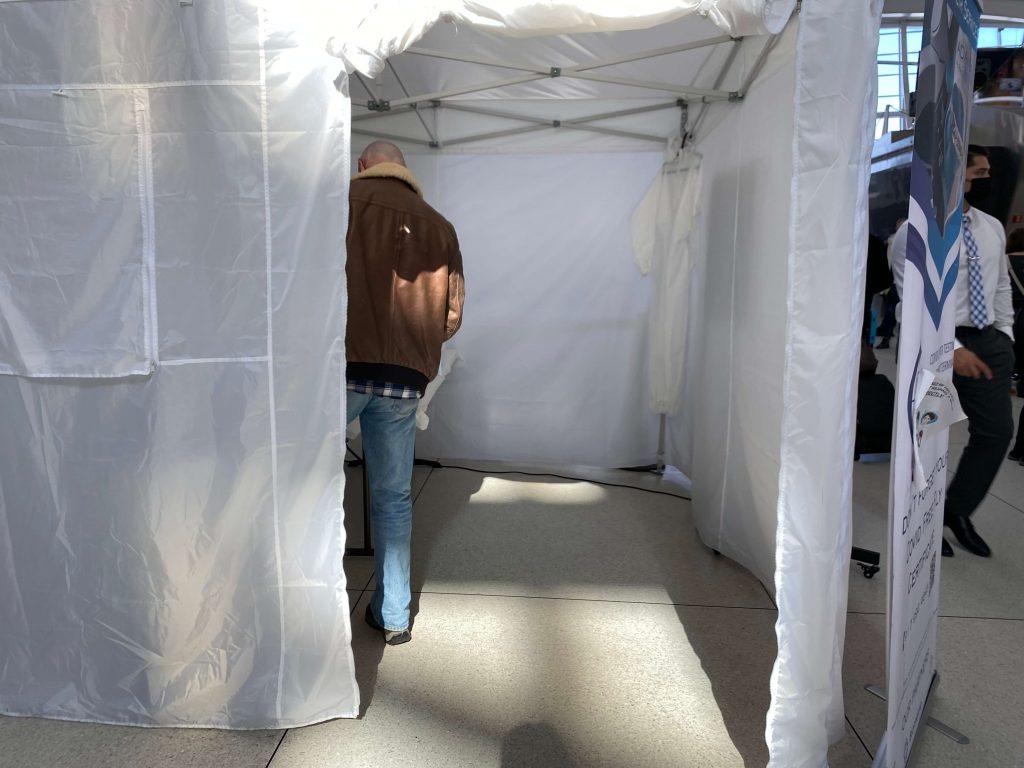 You can receive the result by e-mail in an hour also they are provided in English. However, if you go to Japan, you must go to the counter again to get a paper result.
The results was written about my information which I typed when I made a reserve and Test Center information like Lab Name, Sample collection Center, Phone Number, CLIA Number, Sample Taken Date, Test Result Date, Doctor, Nurse Practitioner, Test Type and Consent & Specimen. Also last one is Nasopharyngeal Swab. If you go to Japan, you must take a COVID-TEST like a Nasopharyngeal Swab, Saliva or Nasopharyngeal and oropharyngeal swabs. Not a qualitative antigen test. You can't enter in Japan if you get others samples and Testing Method like Nasal(swab/smear), Oral(swab/smear), Throat(swab/smear), Mid-Turbinate Nasal(swab/smear), Nose, Gargle Water, Antigen(test/kit), Rapid antigen(test/kit), Antibody(test/kit). Also you must get a COVID-19 negative certificate by 72 hours before you leave the country.
Other
There are COVID-TEST location at Terminal 1, Terminal4 Arrivals Level(Pre-Security), Terminal7  Departures Level – Main Entrance (Pre-Security) and Terminal8  Red Parking Garage. Terminal 7 belongs to the same company, but the rest are different companies.
XpresCheck  which is in Terminal 4, Arrivals Level (Pre-Security) uses Standard Polymerase Chain Reaction (PCR) Test and Rapid Polymerase Chain Reaction (RT-PCR) Test with results available in as little as 1 hour. Testing site located on arrivals level, 1st floor. It has two tests. First, Rapid PCR Test(sterile swab) can't use insurance, results delivered in as little as 60 minutes and $250(only credit card). Second, Standard Polymerase Chain Reaction (PCR) Test( sterile swab) can use insurance for lab fees only, results in patient portal in 48 – 96 hours, $75 (PCR test is not available at Hartsfield-Jackson Atlanta International Airport, only credit card). It opens 7 days a week, 8 AM – 6 PM. It doesn't need appointment btu it's better to get an appointment online since you have to type your information when you arrive.
If you are flying out of Denver International Airport (Concourse B), Hartsfield-Jackson Atlanta International Airport or Houston George Bush Intercontinental Airport, you must have a valid airline ticket for same day travel to pass through security to get tested. XpresCheck in these airports is located after security. Other places: Arizona-Phoenix(PHX), California-San Francisco(SFO), Massachusetts-Boston Terminal C and Termina E, New Jersey-Newark(EWR) Terminal B and Terminal C, New York-New York(JFK), Utah-Salt Lake City(SLC), Virginia-Arlington(DCA), Virginia-Dulles(IAD) and Washington-Seattle(SEA).
NYC Health + Hospitals which is in Terminal 8, Red Parking Garage uses  Standard Polymerase Chain Reaction (PCR) Test and Rapid Antigen Test with results available in as little as 1 hour. Testing site is located in mobile units on Level 1 of Terminal 8 Red Parking Garage (adjacent to Terminal 8 Air-Train Stop). Ages 4 years old and above only.
You're welcome to search for other companies if you're interested.
URL:https://www.jfkairport.com/announcements/covid-19-testing
I recommend you Adams Health Service with Express PCR Test if you go to Japan since I could enter in Japan with this result. The others can get a result but I'm not sure you can enter in Japan with this result. Sometimes Adams Health Service(Terminal 1) is crowed so you should go to this place by 4 or 5 hour ago before your plane. I waited for 10 min when I used.
I brought a specific document to enter Japan. You should download this document from here. Also some countries can't get an imprint of a seal. So it doesn't need an imprint of a seal if you leave from USA. It may change anything so you should check somethings by yourself.
PDF: https://www.mofa.go.jp/mofaj/files/100177968.pdf
URL: https://www.mofa.go.jp/index.html
References
Adams Health Service(2020), The Port Authority of New York and New Jersey(2001-2022), XpresSpa Group, Inc.(2021), Ministry of Foreign Affairs of Japan